The most beautiful, calm loving day of my life. Our photos by Warren blew us out of the water by his ability to capture the best moments and our love story.
Warren did our engagement photos and he completely exceeded our expectations! He was easy and professional to work with. Going into the photos I was very nervous, but that quickly melted away because he made the day so much fun for us. Our photos are true pieces of art that we will treasure for the rest of our lives. I can't wait for him to shoot our wedding next year!
My husband and I were lucky enough to have Warren shoot our Joshua Tree Elopement in CA! I cannot recommend his services enough! Not only is he talented, but he is personable and made us feel comfortable in front of the camera.. which is huge. His editing style is beautiful and totally fit in with our personal style. Our family and friends were blown away with our photos as well (and maybe a bit jealous) and said they could literally FEEL the love. It made our family across the country feel like they were part of our special day too. We look at our photos everyday and will continue to cherish them forever. Thanks again, Warren!
We had the best time shooting with Warren! He made it so fun and natural and we couldn't help but just be silly and in love. Nothing was staged and everything was perfect and in the moment. He really knows how to capture peoples' personalities and their love on screen like it is off screen. Getting the photos back was one of the best days! We love looking at these new memories that Warren captured for us for the rest of our lives. We couldn't be more happy!!
I've had the pleasure of knowing Warren for a few years, and he continues to amaze me every time. He has such a great eye for photography and makes every experience so much fun and full of laughter. For two awkward humans I thought for sure my boyfriend and I were going to make it impossible for him to get a good shot. Warren has such a knack for catching the little moments and giving direction when needed, the photos came back amazing. We are in such awe with our photos and have such a great experience to look back on.
We had a wonderful photo shoot experience with Warren! He was great at providing direction to capture authentic moments. The photos exceeded our expectations and will be something we will cherish for years and years to come. I highly recommend Warren for any engagement and wedding photos!! 5 stars all the way! Thank you again Warren for everything!
There are an abundance of great things to say about Warren (beyond being a fantastic person), it's hard to know where to start.
Warren is a true storyteller - using his skill with a camera to capture and paint the intricate, intimate moments that our relationships are built around. Rather than relying on crafted, awkward poses, Warren encourages his subjects to be themselves so he can photograph real moments.
My fiance and I are constantly egging each other on, laughing, poking fun, and being goofy. Warren immediately latched on to these moments, capturing them - and more peaceful moments - beautifully.
Used to being behind the cameras rather than in front of it, my fiance and I were nervous about this shoot and are certain that with anyone else, it would have been a struggle.
The shoot was fun, the company was great, and the resulting images are beautiful.
I strongly recommend Warren for any couples photos you wish to have done.
Everything about our experience with Warren was absolutely amazing. I'm a photographer myself and was slightly nervous about being in front of the camera instead of behind, but Warren squashed those nerves immediately. We had fun running around in the mountains by a beautiful lake and while doing so, he captured our love for one another perfectly. I love how candid and natural his photos are! Warren was extremely quick with the editing process and got our gorgeous photos back to us in only a couple weeks. I would highly recommend him for any couples, engagement, portrait session, or wedding. Simply stunning!
My fiancé and I absolutely loved our engagement session with Warren. He is so laid back, kind hearted, and made us both feel really comfortable in front of the camera. The photos turned out beautiful we couldn't be more happy with them. 10/10 would recommend to anyone!!
We had such a fun time working with warren! He was so professional and easy to work with. We have never had professional pictures done before and Warren really helped break the ice and get us out of the shell! I would highly consider hiring him for any engagement session. His work is not only beautiful, but tells the perfect story any newlywed is looking for.
Thank you warren!!
We love our wedding pictures so much! Not only does Warren take great pictures, he took the time to go and scout out areas to find the best spots. He knew when the light would be where so we could plan out which sites to go to at optimal times. Overall he's a great photographer that makes sure you will love your pictures!
Warren is so talented with is work and really makes the couple feel comfortable behind the camera. He isn't just there for strictly business, he definitely makes sure you feel like a friend and not just a client. I've gained a great friend out of shooting with Warren and the photos always turn out absolutely stunning! Definitely recommend!
Warren was a life saver! My photographer cancelled last minute for my wedding, we also had to change venues and ceremony time. Warren happily adjusted his schedule to accommodate. He went above and beyond for the photos. He also was able to get me the final copies very quickly! Overall it was an absolutely fantastic experience and we can't wait to use him again.
When Warren emailed me I immediately was SO excited. Knowing that we were kid-less for the weekend, I jokingly asked if he was free to shoot with a couple days notice and lucky enough, he was. It was the funnest last minute shoot I've ever done. We ate breakfast, we drank mimosas, we had fun, and had pictures taken, all in the comfort of our own home! I LOVE how raw and genuine the pictures turned out. He really knows how to capture a "candid" and "in the moment" photo. I can't stop staring at our album because I'm so obsessed. I would recommend him to anyone and everyone if I could!
Warren did such an excellent job on our engagement photos! Not only does he have an incredible talent for capturing perfect little moments, but he really goes the extra mile. My fiance and I were prepared to drive 8 hours roundtrip to meet him on the westside, but Warren suggested a place halfway in-between, which was so much easier! He let us bring our dogs and we got to capture a lot of great moments despite the cold wind. Truly grateful that he was not only willing to do all of that for us, but even suggested it himself. We are so excited for him to do our wedding pictures this next year!
Very professional and creative in both portrait and landscape photography. Warren was great with his composure and was friendly throughout our experience. He has done our engament photos as well as some odd and end shoots. My wife and I have even bought a few of his landscape prints! Overall he deserves the 5 star rating.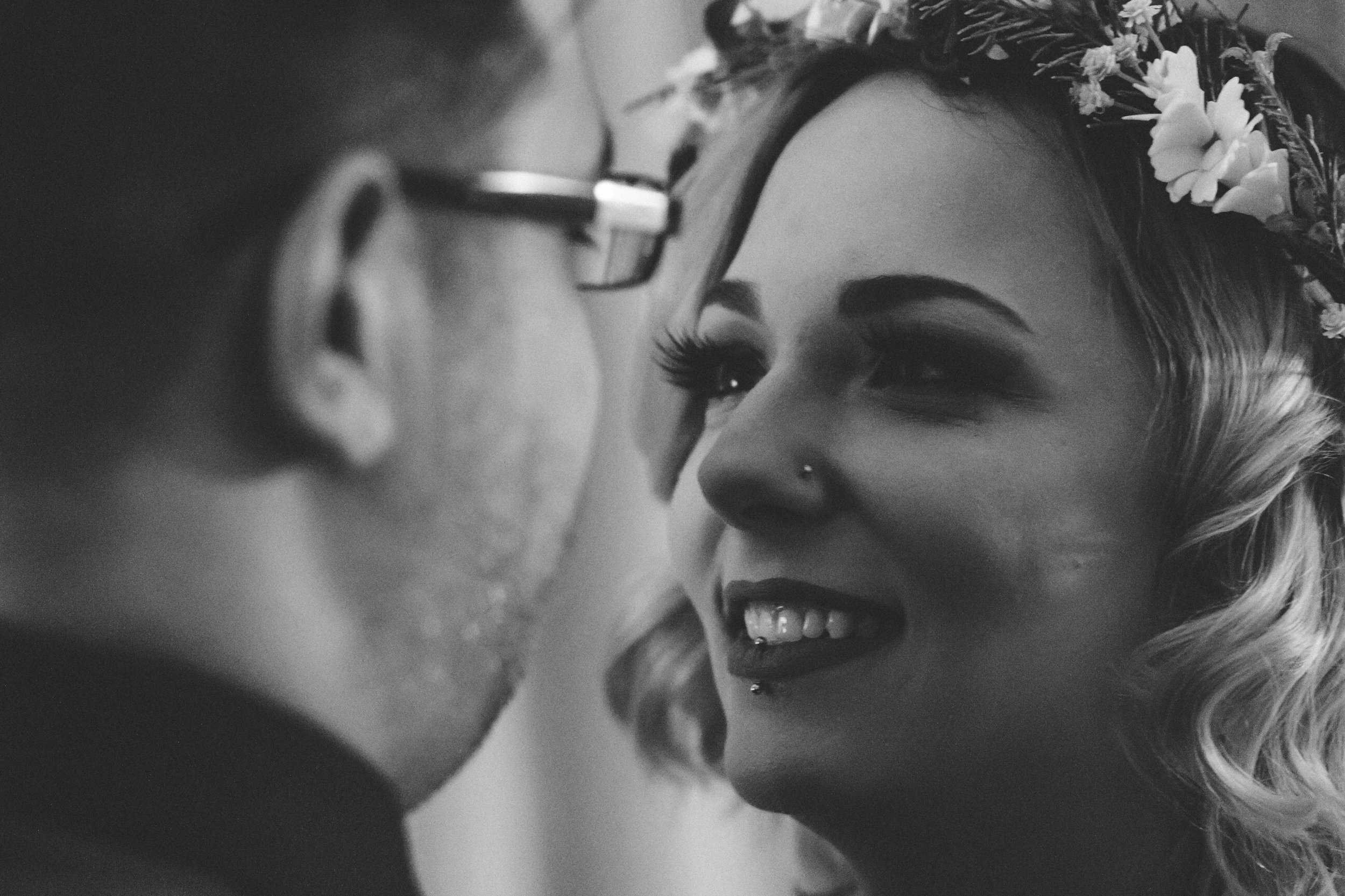 Warren is amazing at what he does. He is personable, easy to work with, and you can tell that photography is his love. So happy working with him and wouldn't choose anyone else!
Warren was great from the start and took the time getting to know us to provide a personalized experience. He kept things fun and made the shots feel natural. Warren photographed both our engagement session and wedding and we are very pleased with his work for both.
Over the past year of our engagement he has been a breeze to work with! He will adventure where you need to get the best shots and takes the moments where you feel awkward at first and turn them into your favorite pictures. If you are nervous about feeling comfortable or just know what good pictures look like talk to Warren!